updated 16 november 2012 for your enjoyment or horror, depending on your world view....
here's where i'll be at:
• Th 22 November 2012, 8pm.. Altes Pfandhaus, Köln. Free improvisation with Sophia Reyer, vox & Nicola Hein, guitar
• Fr 23 November 2012, 8pm. Cafe Duddel, Köln. More free improvisation with Axel Lindner, violin; Fabian Jung, sound objects; & Nicola Hein, guitar
• Sa 24 November 2012, 7:30pm. Galerie K4, Düsseldorf. Yet more free improvisation with Georg Wissel, sax; Matthias Mainz, trumpet; & Nicola Hein, guitar.
more to come...
• for some mp3's of my compositions, go here.
• for some mp3's of my improvisations, go here.
• do check out anti-social music, playing the latest and the greatest in socially unacceptable music. i write music and i play flute! wheee!
• ooo, and have you seen and heard this or this? giddyup.
if you don't want to leave your house, you can hear me on the internet here and here (scroll to #536).
also, i've played on a couple records you can purchase physical or digital copies of, if you like. me & my peeps'd dig that!
please don't take the stalking part seriously. thanks for not freaking me out.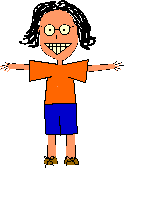 home | works | me | learn | blog | hear | color | rave
andrea at reloadsanear dot com