I am a flutist and composer, who has been making waves in the New York music scene and beyond. My pride and joy since 2002 has been my work as a flutist/composer/board member with the punk-classical antagonists known as Anti-Social Music, most recently (late 2010) touring the Ukraine and contributing to an album of remixes of songwriter Franz Nicolay. I have also been musically involved with thingNY, baj, Lone Wolf Tribe, and Mohair Timewarp. Print and online publications from Chamber Music America, to New Music Connoisseur, to Dusted have said lovely things about my fluting and composing prowess. Funding for my musical endeavors have been generously provided by the American Music Center and Meet the Composer. Since August 2009, I has been contributing her talents as a middle school band director at the Franconian International School in Erlangen, Germany. When I am not making music in some fashion, I am quaffing beer or whipping up culinary magic in my kitchen.
"Prolific and an expert performer, she's bouncing among a dozen good ideas, and wherever she lands will doubtless cause merriment, consternation, insight, and possibly the End of Civilization As We Know It."
— Kyle Gann, artsjournal.com
self-portrait in weblinks:
• The Boston Conservatory.
• University of Massachusetts at Amherst
• exchange
• freiburg, germany
• albert-ludwigs universität
• staatliche hochschule für musik.
• new england conservatory's continuing ed. division.
• larry bell
• music 98 festival
• The Graduate Center Music Department
• tania leon
• bernadette speach
• robert dick
• kyle gann
• anti-social music
• atlantic center for the arts
• thingNY
• mohair timewarp
• capoeira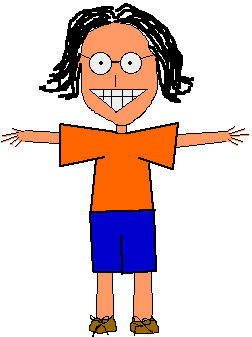 I actually look like this.